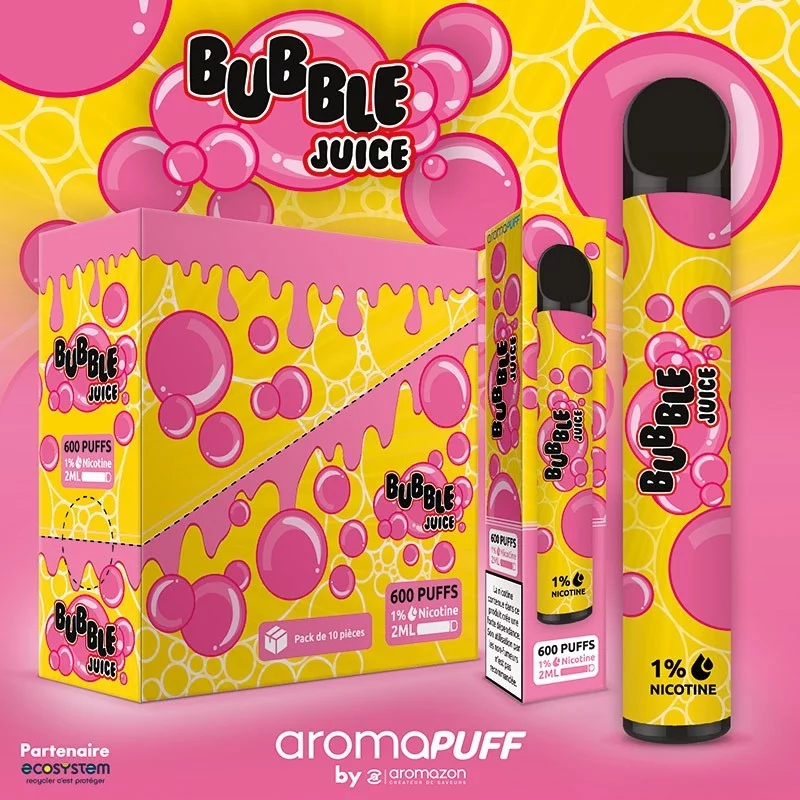 

AromaPuff Blue Power

Security policy (edit with Customer reassurance module)

Delivery policy (edit with Customer reassurance module)
Disposable electronic cigarette Aromapuff has a capacity of 2ml with a nicotine concentration that can be variable according to your needs : without nicotine, 10mg or 20mg of nicotine. You can also choose between 5 different flavours: Candy red, Tropical juice, Candy purple, Blue power and Bubble juice. It can last up to 600 bottles of fruity and gourmet aromas. It is easily transported by slipping discreetly in your pocket. The Aromapuff can sell on our CBD shop unit or pack of 10 pieces.

Why use the Aromapuff?
The Aromapuff is a disposable electronic cigarette flavored with gourmet fragrances that remind the flavour of candy and sweet drinks. Subtly backed in nicotine, Aromapuff cigarettes can allow you to decrease your consumption of cigarettes, or even allow you to stop smoking completely. These products did not generate a state of dependency. They are, of course, tested and comply with all existing standards for the composition of the ingredients used. The Aromapuff is ideal to relax the time of a little gourmet and fruity break daily or during a festive evening with friends.

What are the benefits of Aromapuff?
Why opt for the Aromapuff? Simply because it is the perfect alternative to classic cigarettes. For people wishing to quit smoking cigarettes, Aromapuff can be the way to reduce your nicotine amount gradually by opting for a lower dose.
Its small format allows you to carry this electronic cigarette anywhere. This makes it easy to enjoy throughout the day.

This product is prohibited for minors and not for pregnant women.

LISTE D'INGRÉDIENTS
Propylene glycol (50%), vegetable glycerin (50%), aromas.
8 other products in the same category: