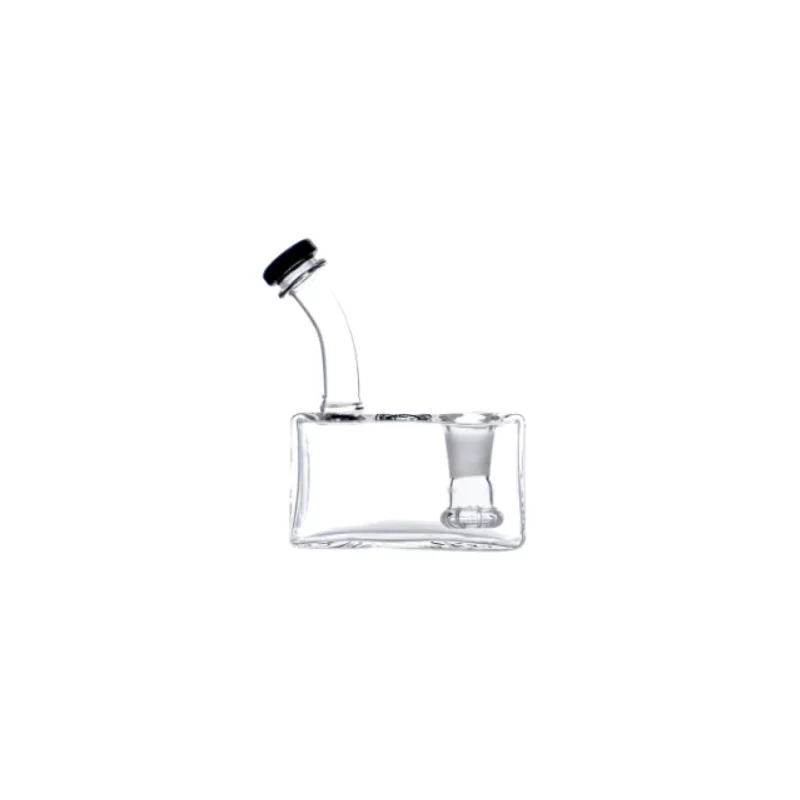 

Rio clear glass - replacement glass
The RiO glass is included in the Pack RiO Matte.This is an essential accessory for the proper operation of the Dab Rig RiO.Indeed, the glass contains the water that will create the steam, useful for inhaling your CBD concentrate.In case of breaks, breaches or wear, we offer the RiO glass individually.
We advise you to always wear the RiO by the base, never by the neck because it would break it.
Beware that the glass is not guaranteed, we ask you to gently shake your parcel before accusing it reception.If the glass is broken at your reception, we invite you to report it to us in the hour.Otherwise your request cannot be accepted.

Last items in stock

Security policy (edit with Customer reassurance module)

Delivery policy (edit with Customer reassurance module)
The RiO Glass is included in the Pack RiO Matte. We offer it individually in case of breaks or wear. Indeed, the RiO glass is essential for the use of your RiO.

What is the RiO?
The RiO is an innovative and unique device that offers you a unique experience to smoke your wax, Crumble, resin or CBD flower in all serenity. Equipped with a gas torch, the RiO Matte works without battery or coil for maximum efficiency. Its unparalleled device allows you to smoke directly your CBD concentrate for an incomparable relaxation break. This patented device is easy to carry and can be easily brought with you on a journey.
Thanks to its integrated gas torch (non-include gas), the RiO Matte effectively extracts the beneficial essences of your CBD concentrate. Enjoy its natural and exhilarating essences directly through an innovative and ingenious process.

How does the RiO work?
To make the RiO Matte work, you will need to buy gas to fill the integrated torch. Before any use, your RiO Matte must be clean for reasons of hygiene, but also to avoid the mixing of flavours. Then fill the water tank with half. First, heat the banger using the integrated torch. Stop the flame after 30 to 60 seconds and place your product in the banger thanks to the spatula provided. The product vaporizes when you inhale the vapor produced. Inhale the steam by the neck.

This product is prohibited for minors and not for pregnant women.
Customers who bought this product also bought: