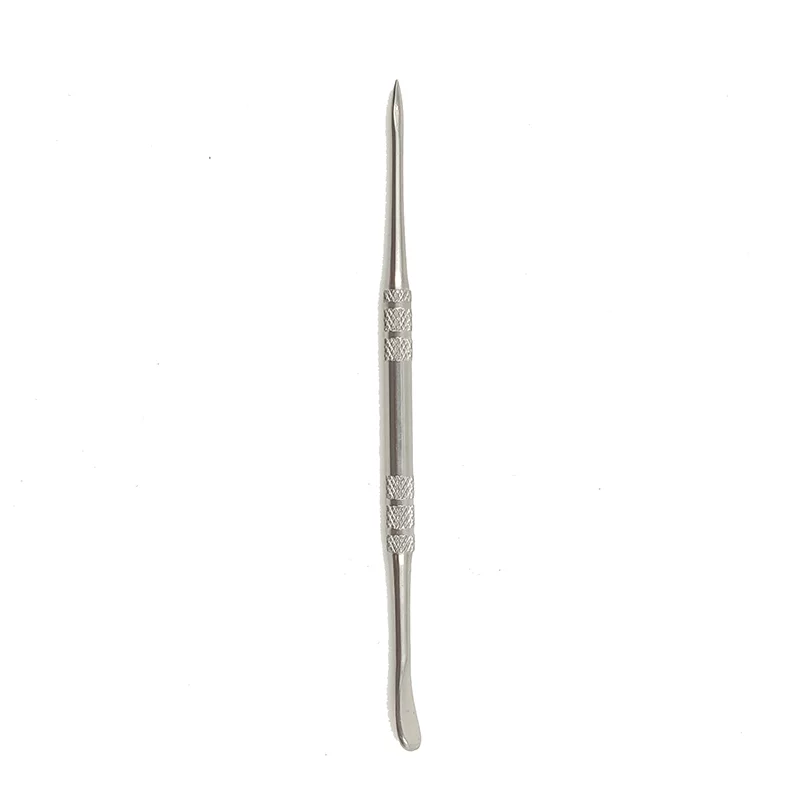 

SPATULE DAB
This spatula has two different ends, one in the shape of a spike, to cut the resin or crumble for example. The other, in the form of a spoon to remove the CBD-based consumable and dispose of it as it pleases. This spatula is made of very resistant metal and measures 12cm.

Security policy (edit with Customer reassurance module)

Delivery policy (edit with Customer reassurance module)
Measuring 12 cm and having a pointed tip and the other rounded, this spatula, available on our CBD shop france is designed to cut and remove CBD-based products very accurately. This is an accessory provided in the pack RIO of STACHE, but we also sell it to the unit because it is very useful for the consumption of Crumble.

In what circumstances is it necessary to use the spatula?
When using crumble or RIO for any other CBD concentrates.

How to use the spatula?
Use the pointed side to cut the desired CBD product dose, then use the rounded side to remove the product and place it at the desired location.
Customers who bought this product also bought: