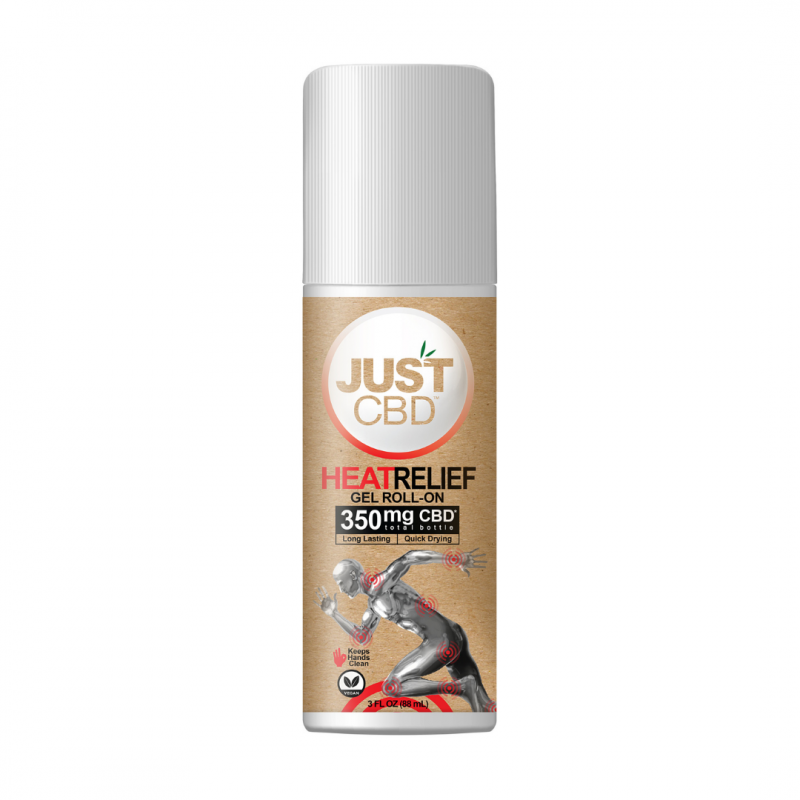 

Heated Pain Relief Roll-on - 350mg CBD
The roll-on hot effect vegan of 89ml containing 350mg of CBD and made with plants. By its application, it makes it possible to slacken and slacken the muscles and the zones of the body targeted. This gel is excellent for muscle recovery or to relieve areas of tension related to stress and anxiety. The warmth and the soothing effect of hemp will be perfect to give you a moment of intense relaxation.

Security policy (edit with Customer reassurance module)

Delivery policy (edit with Customer reassurance module)
The gel roll-on hot effect, available on our CBD shop franceis a gel made of natural products and plants such as white camphor, chamomile and eucalyptus, but also spices such as cinnamon, pepper and ginger that give it its warming effect. Moreover, the roll-on gel contains 350mg of CBD, thanks to the cbd benefitsthe application of the gel makes it possible to calm and slacken with the maximum the muscles and the targeted zones. In pocket size, you can take it easily when you travel.

Properties of the soothing hot effect roll-on gel
The hot effect roll-on gel has a vasodilator effect, which increases blood circulation in the area concerned. The hot effect roll-on gel and the cbd anti-pain also allow a good muscle relaxation and can reduce pain and stiffness. The CBD contained also has relaxing properties, but also anti-oxidant and anti-inflammatory. The gel does not contain THC.

In what circumstances is it necessary to use the hot effect roll-on gel?
The hot effect roll-on gel is applied after an injury or pain. It can be used for sprains, aches and pains, or tension caused by anxiety and stress. It can also be used in prevention, just after a sports session to promote relaxation and muscle recovery.

How to use the gel roll-on hot effect?
The gel is applied directly to the skin using the ball which has the effect of massaging the painful zones. It is advised to wash the skin before applying the gel so that the active agents can penetrate deeply and allow a better action on the pain.

This product is forbidden to minors and not recommended to pregnant women.

LIST OF INGREDIENTS
Active ingredients: Natural menthol 4,0%
Inactive ingredients : Cannabidiol (CBD) hemp extract, organic aloe leaf juice, fennel seed oil, menthol crystals, Capsicum fruit oleoresin, white camphor bark oil, sweet basil leaf oil, black pepper oil, Roman chamomile flower oil, German chamomile flower oil, cinnamon leaf oil, lemongrass oil, eucalyptus leaf oil, helicrysum flower oil, Ginger root oil, Pink grapefruit bark oil, Juniper berry oil, Lemongrass oil, Peppermint oil, Pine needle oil, Ravensara oil, Rosemary leaf oil, Spearmint oil, Wild oregano oil, Glycerin, Witch hazel water, Organic alcohol, Phenoxyethanol, Carbomer, Triethanolamine, Tetrasodium glutamate diacetate.
No customer reviews for the moment.
5 other products in the same category:
29.90
39.90
Regular price
-10.00 off
Price
19.90
27.90
Regular price
-8.00 off
Price